Have you recently been in a collision and are you wondering, "Where are some body shops near me?" Our auto body shop located in Wilmington NC is staffed with expert auto body painters, auto body repair professionals, as well as highly experienced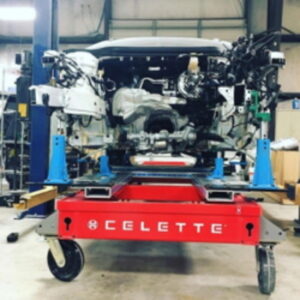 collision auto body repair estimators. Together, we'll work as a team to correctly evaluate car damage, as well as coordinate any repairs that are needed to get you safely back on the street. Our process of auto body repair estimation assists in identifying hidden, as well as visual damage that is caused by a car collision or associated incident which caused damage to your automobile.
That attention to detail within our process ensures that our team detects all things necessary to bring your car back to its pre-accident shape.
Auto Body Repair Services
Hail Damage Repair
Frame Straightening
Paintless Dent Repair
Auto Paint Repair
Auto Painting
Bumper Repair
Fender Repair
Auto Dent Removal
Auto Dent / Scratch Repair
Minor or Major Repairs
Whether you need minor or major auto body repair, Carolina Coast Collision technicians are available to help.
Auto Body Shops
Carolina Coast Collision is equipped to repair domestic and foreign cars, and we use a computerized paint color match system for pretty much undetectable results. When it comes to high-quality auto body repairs, not all body shops are equal. But, when you select Carolina Coast Collision as your choice of auto body shops, you're assured high attention to detail, as well as National Lifetime Guarantee on all bodywork for as long as you own your automobile.
Automotive Painting Services
Carolina Coast Collision offers car painting as a part of our auto body repair services. Our car paint jobs are notorious for their shine and durability.
For more information on one of the top body shops in Wilmington NC contact Carolina Coast Collision today at 910-791-7525.